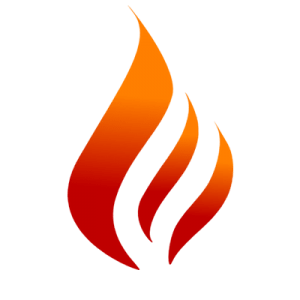 We can offer a full range of fuel options, from home coal through to kindling.
We are a British Coal supplier.
View Range
LEICESTERSHIRE'S LEADING COAL MERCHANT
Competitive prices including FAST FREE DELIVERY!
Solid Household Fuels at competitive prices – ORDER ONLINE NOW!
Click on products for prices and delivery information –  Discounts available for large quantities – Please call/email us for more info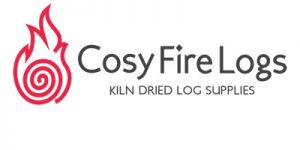 Kiln Dried Logs
Swift Solid Fuels have now acquired the Cosy Fire Logs business, we will continue to stock kiln dried logs and support existing CFL customers.
Burning kiln dried logs is better for your stove, better for your chimney and better for your pocket. Our logs are Kiln Dried to approximately 20% moisture. They light easily, burn slowly and efficiently with minimum draught, so you get more heat from your stove and less heat is lost up your chimney.
Prices start from as little as £5.50
Based near Lutterworth, Leicestershire we offer a full range of solid fuel products including:
Traditional BRITISH Housecoal
Homeflame
Coalite NewFlame Plus
Coalite Ovals
Quality Kiln Dried Hardwood Logs
Kindling
Firelighters
Anthracite
North Leicestershire
Coalville
Markfield
Groby
Ratby
Swadlincote
Ibstock
Surrounding villages
South Leicester
Market Harborough
Kibworth Beauchamp
Countesthorpe
Welford
Broughton Astley
Lutterworth
Leicester
Leicester
Wigston
Oadby
Whetstone
Desford
Narborough
Enderby
Surrounding villages
West Leicestershire
Earl Shilton
Market Bosworth
Hinckley
Sharnford
Burbage
Surrounding villages
Warwickshire
We also to deliver across the Warwickshire area.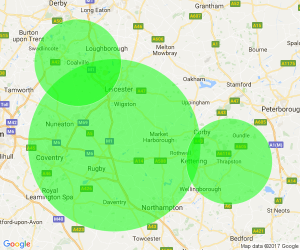 About Us
Swift Solid Fuels was created in 2013 with the realisation that with ever increasing household fuel bills there is now a huge demand for an alternative fuel source to heat the home, coupled with the growing popularity of multi-fuel stoves and traditional open fires.
Proprietor Neil MacLellan, a qualified Tree Surgeon, ran a successful landscaping business NM Landscaping for over 20 years which naturally had a downturn during the winter months, enabling him to run the two businesses side by side. Following the success of Swift Solid Fuels, Neil took the decision to close NM Landscaping and focus his efforts on the solid fuel business. Swift Solid Fuels aims to provide a fast modern service with all coal products being delivered in clean 25kg bags to your door. For your convenience cash or credit card payments are accepted and deliveries can be arranged for a mutually agreed time at no extra cost. Being based near Lutterworth, we offer deliveries throughout Leicestershire, Rugby, Market Harborough and Northamptonshire along with surrounding farms, pubs, towpaths, etc.
Gone are the days of the dirty coalman and lorry with its fixed delivery route, Swift Solid Fuels offers flexibility with no minimum order so even if you only want a single bag for Christmas Day this can be arranged. Additional fire supplies are also available such as quality kiln dried logs, seasoned hardwood logs, kindling & firelighters.
Swift Solid Fuels can offer advice on a number of household fuel products and also has a good working knowledge of appliances and which fuel suits individual needs.
How soon will my order be delivered?
We estimate delivering all orders within 3-5 days. If we can do it sooner we will!
What types of wood will I receive in my crate or bags of logs?
We currently supply a mix of Oak, Ash & Birch. These woods are grown in Latvia and are very slow growing therefore producing a more dense wood that the British varieties giving a much longer burn time.
How are the crates offloaded?
We use a vehicle with a tail-lift to lower the crates and then a pallet truck to move the crates to your desired location. The pallet truck will not move over gravel so if you have a gravel driveway we can only deliver the crate to the place the tail-lift is lowered.
What moisture levels can I expect?
Our wood is guaranteed less than 20% moisture and we test moisture levels regularly. Currently the logs are registering around 16% moisture content.
What do I do with the empty crate?
In an effort to support the environment we encourage you to chop up the crate and burn it on your fire. It makes excellent kindling! If this is not possible we are happy to remove the old crate when delivering a new one.
Can you deliver to my garage?
As long as we can run the pallet truck over flat solid ground we are happy to deliver straight in to your garage/carport/back garden.
What if I don't have suitable undercover storage?
We can supply a hardwearing plastic cover to place over your crate enabling the crate to stand outside in all weathers.
Do you offer weekend deliveries?
Yes! As much as we like to work hard all week and rest our feet in front of the fire all weekend, we appreciate that sometimes weekday deliveries are unattainable for some people. If you require a weekend delivery please call us on 01455 697517 to discuss your delivery options!
Do you offer discounts?
Yes, bulk orders enjoy significant discounts. Coal/Smokeless Fuel attract a discount at 20 bags (500 kg) and then 40 bags (1000 kg).
Can I burn coal in a smokeless area?
Smokeless zones were introduced as a direct result of the Clean Air Act. Many parts of the UK are now designated smoke control areas (also known as smokeless zones). In a smokeless zone you can only burn approved smokeless fuels such as HomeFlame, Coalite New Flame Plus or MaxiBrite.
How can I make payment?
If you order online payment will be made through our secure gateway provided by Braintree or Paypal. You can also call the office on 01455 697517 to make payment over the telephone or arrange for cash to be given to the driver on delivery.
Contact Info
The Old Barn, Franks Road, Walcote, Lutterworth, LE17 4JX
01455 697517
sales@swiftsolidfuels.co.uk
Opening Hrs: Mon-Fri 0800-1800